Jewish Community Foundation
(Formerly Federation's United Jewish Endowment Fund)
The philanthropic landscape continues to evolve, with funders increasing their investments in and impact on the Jewish community and the world around us. Jewish Community Foundation is committed to partnering with the leading Jewish funders of today and tomorrow to foster a thriving Jewish community that cares for those in need, and a more equitable and just society at large. We are here to empower our funders to achieve their philanthropic visions—collectively and as individuals, locally and around the world.
"We achieve greatness by handing our values into the next generation and empowering them to go and build the future"
–Rabbi Lord Jonathan Sacks, z"l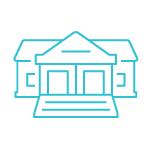 $227.5 million
in assets managed by the Jewish Community Foundation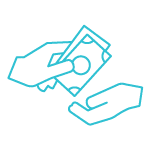 $175 million
in grants facilitated by the Jewish Community Foundation over the last 15 years (formerly as Federation's United Jewish Endowment Fund)
Explore the Pathways to Philanthropic Giving
The Jewish Community Foundation offers several funds and gift types to match your philanthropic goals. Below are just a few of the options. To learn more, contact us.
Donor Advised Funds (DAFs) serve as charitable giving funds designed to invest, grow, and distribute assets to your favorite charities. Jewish Community Foundation DAFs offer access to our particular expertise in Jewish philanthropy, competitive fees,  a convenient, web-based platform for transactions, and support for donors with complex assets including small business interests and real estate.
Field of Interest or Donor Designated Funds empower you to direct your impact to specific areas of interest, such as Jewish education, Israel, or aging populations, for the betterment of our community.
General Endowment Funds or Memorial Funds enable you to create a permanent legacy in your name or the name of a loved one, with the spendable amount distributed to meet critical communal needs and support innovative programs.
Perpetual Annual Campaign Endowment (PACE) or Lion of Judah Endowment (LOJE) Funds (LOJE) ensure your support of Federation's Annual Campaign will continue in perpetuity.