In honor of Disabilities Awareness Month, check out these five ways you can create a more inclusive environment for people with disabilities in your place of work, worship, or otherwise.
At The Jewish Federation of Greater Washington, we believe this month of disability awareness is a movement for cultural change. We are committed to inspiring an ever-changing, collaborative environment around the topic of inclusion. While the journey to full inclusion is not easy, we believe it is possible with a collective, accessible and steadfast approach. Here are five ways to start. Please see the list of further resources below to continue toward full inclusiveness.
1.) Practice what you preach.
Simonkr / Getty Images
If you have a welcoming committee or HR department, does it include people with disabilities (and their family members)?
2.) Preach what you practice.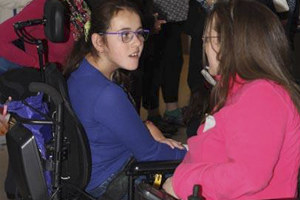 Does any public signage or communication advertising your space say, "All are welcome," and is it easy to understand and see? Do you use the universal access symbol?
3.) Be aware of physical barriers.
Is your space physically accessible to people of various abilities? This goes beyond ramps and elevators. Are light switches, faucets and sinks reachable for people in wheelchairs? Is there braille on all signage? Are rugs or carpets making it difficult for people to maneuver around or creating a tripping hazard? If there are dedicated, accessible entry ways, are they welcoming and easy to find?
4.) Remember that language comes in many forms.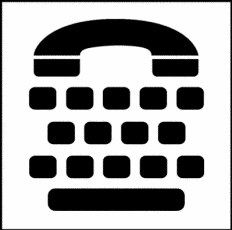 Are sign language interpretation and TTY provided for people who are deaf? Are all documents available in braille and if not, is there a designated reader or other resource for visually impaired people to consume written material?
5.) Stay informed and practice awareness.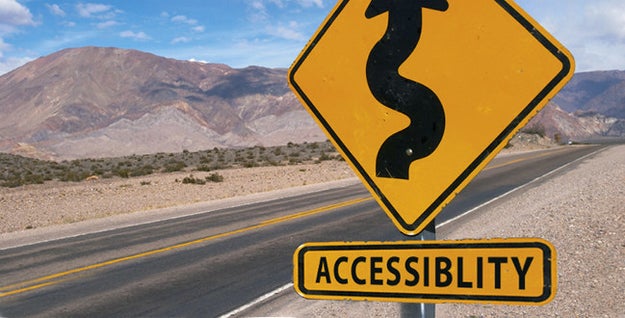 When you become more aware of various abilities, you tend to find areas you can improve. This is a process. Use these resources to learn more about ways to ensure you are creating a space for all people. The Jewish Federation of Greater Washington has also created this Disability Inclusion Planning Tool for synagogues and other places, free for anyone to use.
If you're interested in leading your organization towards full inclusion, we encourage you to explore Federation's Inclusion Planning Tool. Should you have any questions along the way, Federation is happy to guide you on your journey. Email us at [email protected].